Bagi yang menggunakan modem ZTE F609 silahkan merujuk ke Akses UseeTV Indihome via Wireless ZTE F609
Buka 192.168.100.1 login dengan superadmin.
1. Setting WAN
klik WAN, lalu klik New, bila IPTV sudah ada cukup di edit saja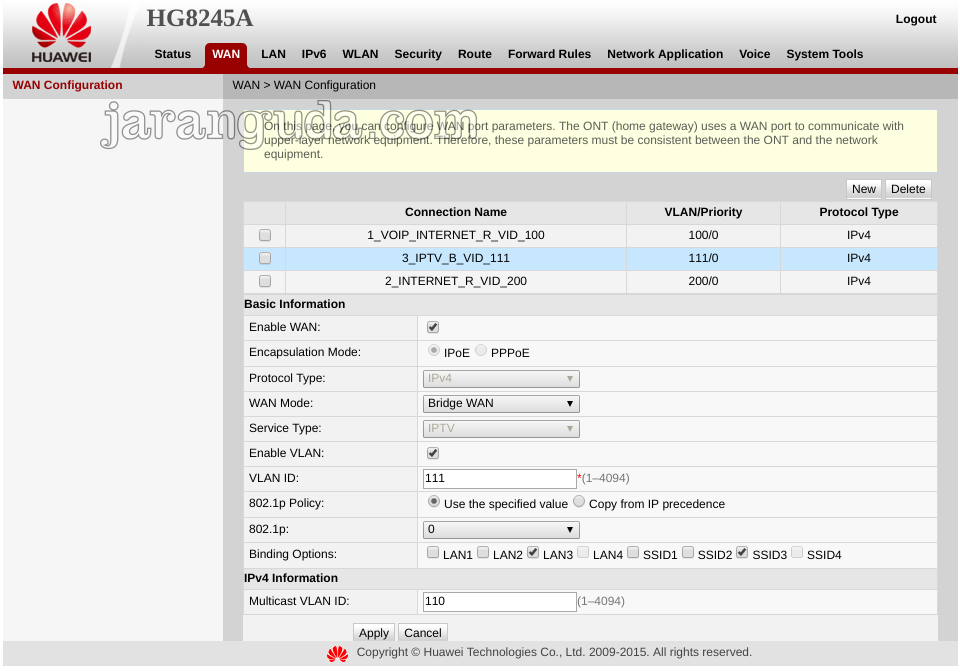 Enable WAN : Centang
Encapsulation Mode : IPoE
Protocol Type : IPv4
WAN Mode : Bridge WAN
Service Type : IPTV
Enable VLAN : Centang
VLAN ID : 111
802.1p Policy : Use the specified value
Binding Options : centang LAN3 dan SSID3
akhiri dengan mengklik Apply
Sebelum melangkah lebih jauh, pastikan LAN3 dan SSID3 tidak digunakan di WAN Internet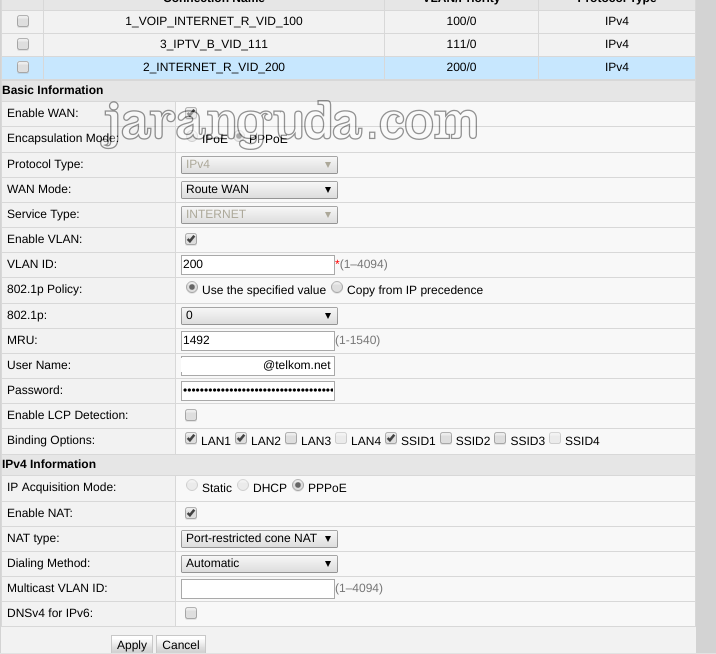 Sebagai referensi saya sertakan screenshot dari menu LAN > LAN Port Work Mode


3. Setting SSID
Klik WLAN -> WLAN Basic Configuration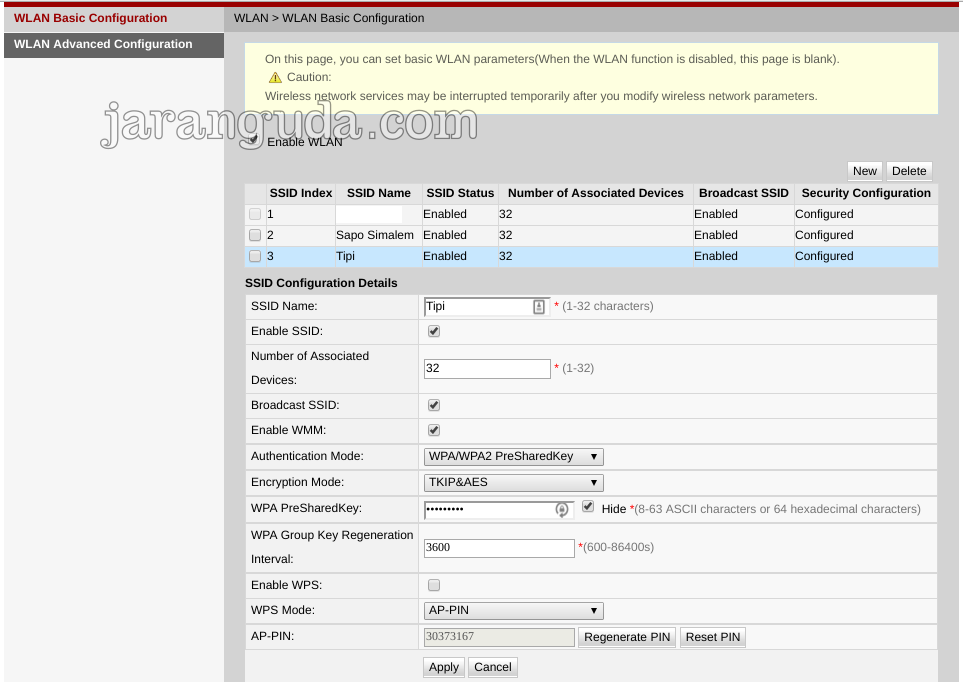 SSID Index 3 diatas berarti SSID3, bila anda hanya menggunakan 1 WiFi, anda harus menambahkan 2 wifi, lalu setting yang ketiga seperti cara dibawah ini.
SSID Name: Tipi
Enable SSID: Centang
Number of Associated Devices: 32
Broadcast SSID: Centang
Enable WMM: Centang
Authentication Mode: WPA/WPA2 PreSharedKey
Encryption Mode: TKIP&AES
WPA PreSharedKey: jaranguda
WPA Group Key Regeneration Interval: 3600
akhiri dengan mengklik Apply
Bila anda ingin mengakses UseeTV tanpa password Authentication Mode ganti menjadi Open.
3. Setting IGMP
Klik Network Application -> IGMP Configuration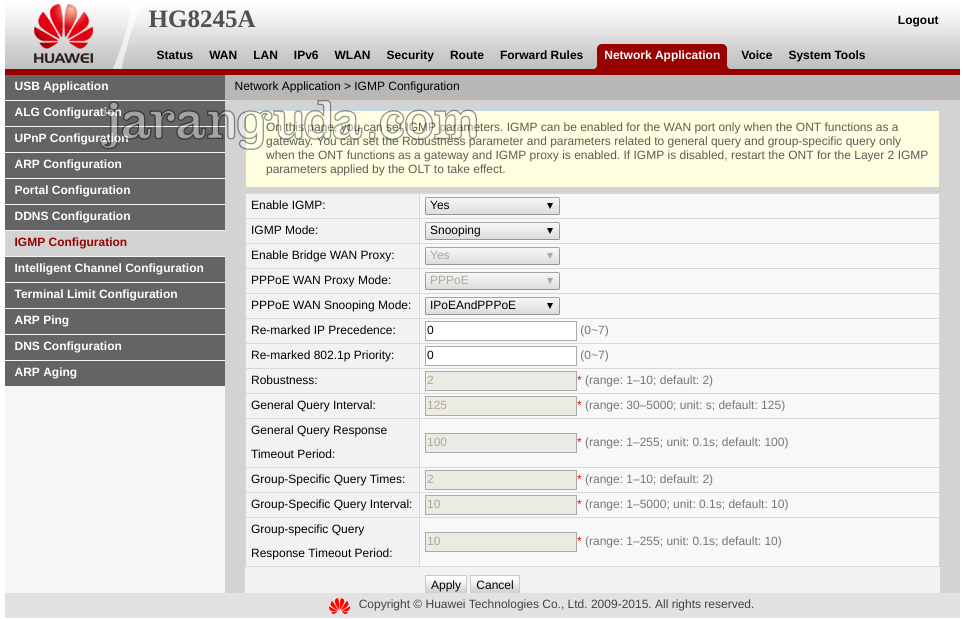 Enable IGMP: Yes
IGMP Mode: Snooping
PPPoE WAN Snooping Mode: IPoEAndPPoE
akhiri dengan mengklik Apply
Sampai disini anda sudah bisa mengakses UseeTV menggunakan Android, iPhone/iPad, Laptop, ataupun smarttv. Lihat cara mengaksesnya di Akses UseeTV Indihome via Wireless ZTE F609 pada bagian AKSES USEETV