Fingerprint X102 banyak beredar di Indonesia dengan berbagai branding Solution, Mitrasoft dan masih banyak lagi, walaupun beda merek tetapi semuanya masih menggunakan software yang sama, jadi cara ini masih tetap dapat dilakukan.
Persiapan
File-file ini harus di download terlebih dahulu karena nantinya ngga akan terhubung ke internet lagi ;)
1. Download Attendance Management Program kalo belum punya ;)
2. Download aplikasi BackDoor for TTF
Hubungkan Komputer ke Fingerprint
Hubungkan Fingerprint ke komputer dengan kabel LAN (RJ45)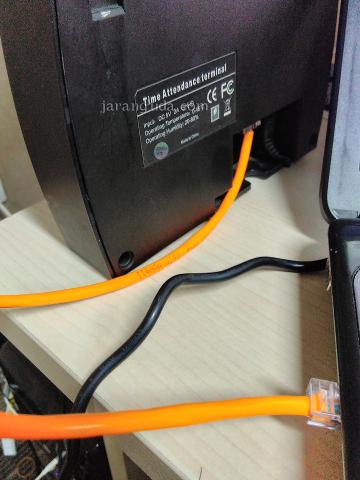 Setting IP
Setting IP komputer 192.168.1.77, karena bawaannya Fingerprint menggunakan IP 192.168.1.201, jadi harus dalam satu segmen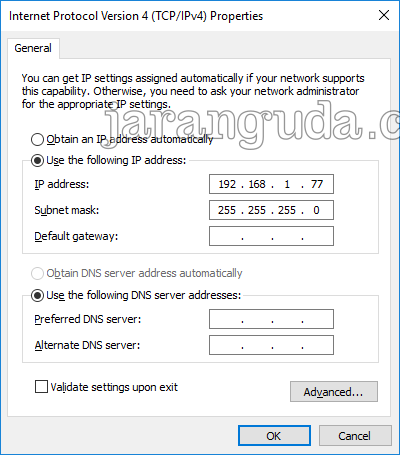 Sekarang buka aplikasi ATT, klik di No. 2 (Ethernet)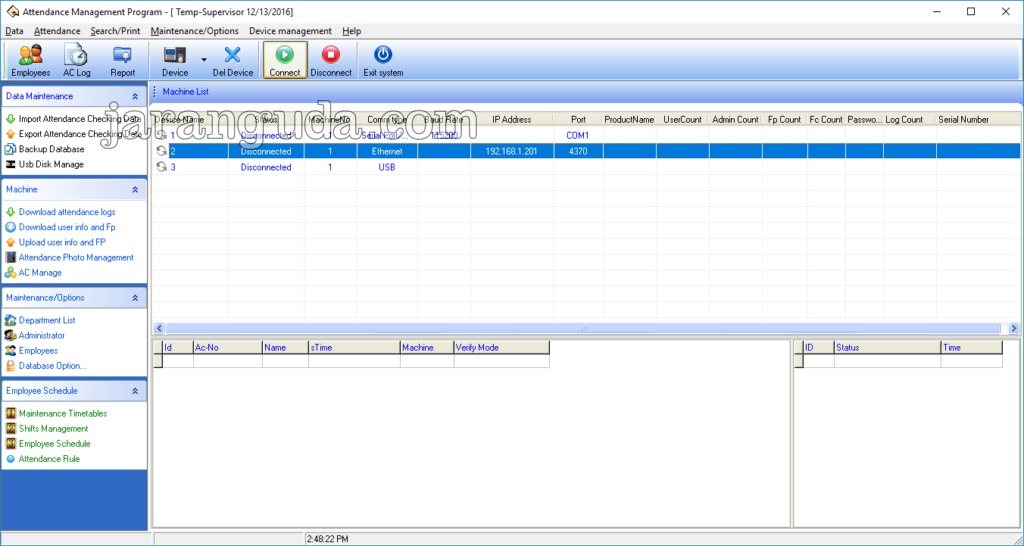 lalu klik Connect. Setelah muncul tulisan Connected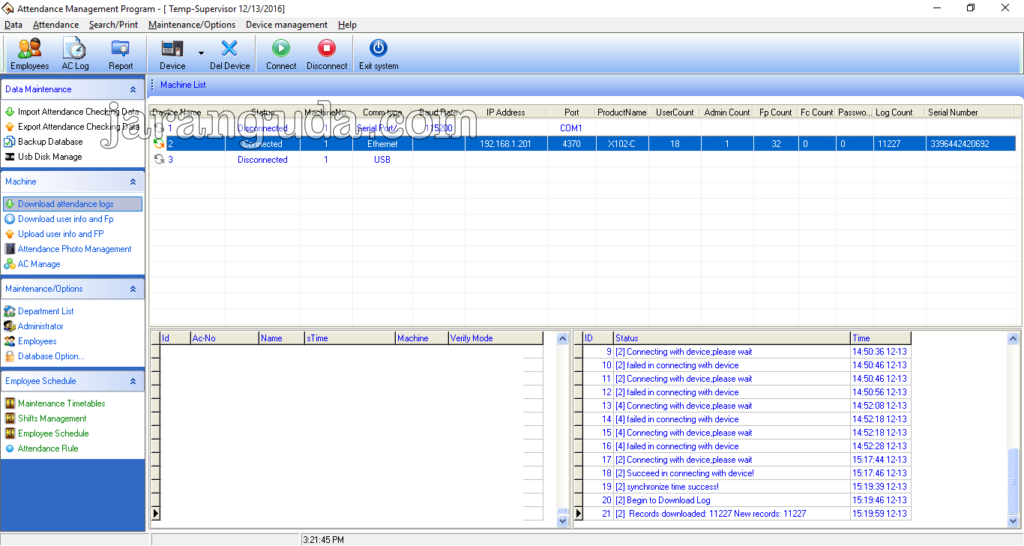 klik Device Management -> AC Manage pilih Advanced Function klik Clear admin privilege
Setting Admin Baru
Klik menu Administrator



klik tombol Administrator -> Add Super Administrator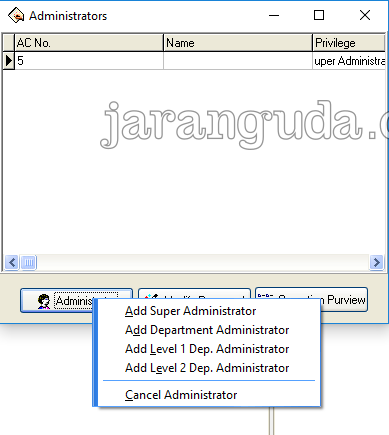 Pilih orang yang akan dijadikan admin, kalo belum ada dalam daftar buat baru terlebih dahulu.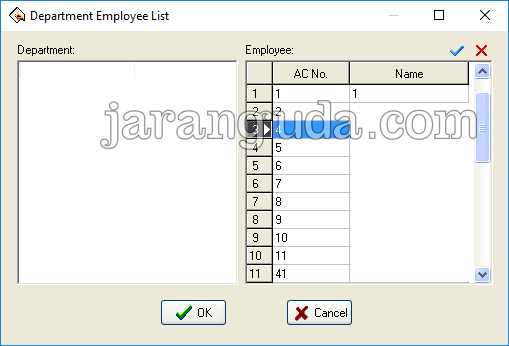 klik OK.
Checklist semua dibawah items that can be authorized akhiri dengan mengklik OK.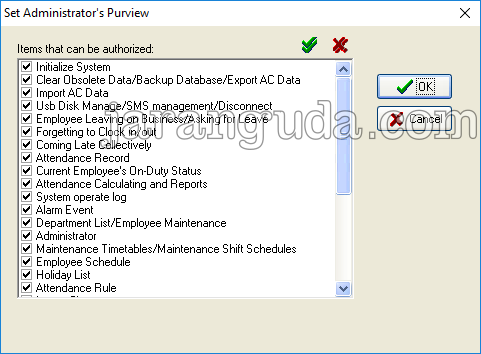 Notifikasi menandakan anda telah berhasil menambahkan user admin baru.



Setelah anda keluar dari aplikasi Attendance Management Program anda akan dimintai password.
Username : AC No.
Password : AC No.
pada contoh yang saya masukkan diatas
Username : 4
Password : 4
Satu lagi cara untuk mereset password ATT dengan menggunakan browser, caranya lihat disini.
Last Updated on