Disini kita akan menginstall Mikrotik di vmware. Disini saya menggunakan VMware Workstation (Mumpung lisensi dibayarin ;)), tutorial ini sama saja bila dijalankan di versi gratis VMware (VMware Player).
Download Mikrotik v5.26 dari www.mikrotik.com/download, download yang CD Image (http://download2.mikrotik.com/routeros/5.26/mikrotik-5.26.iso)
Buka VMware Workstation 10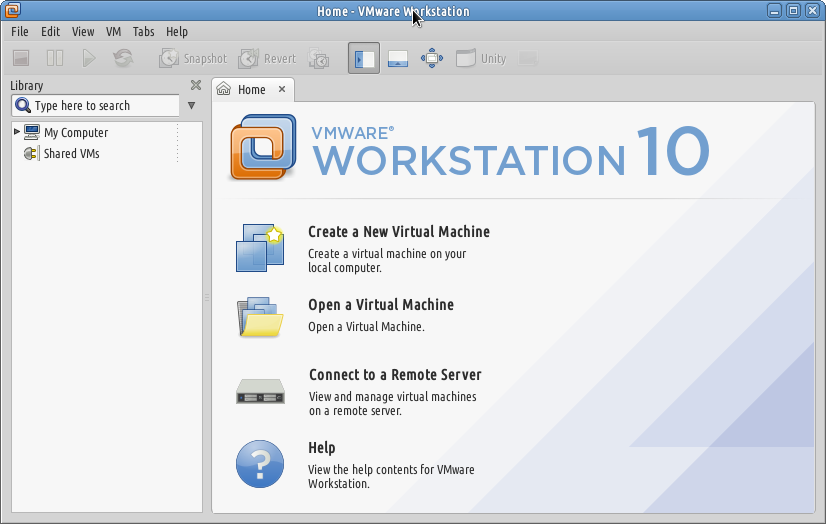 Buat mesin Virtual baru File > New Virtual Machine. Di menu selanjutnya pilih Typical. Klik Next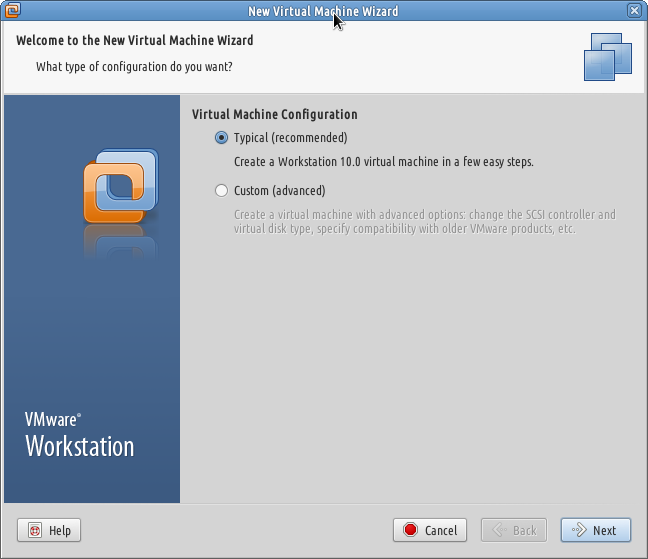 Pilih I will install the operating system later, klik Next.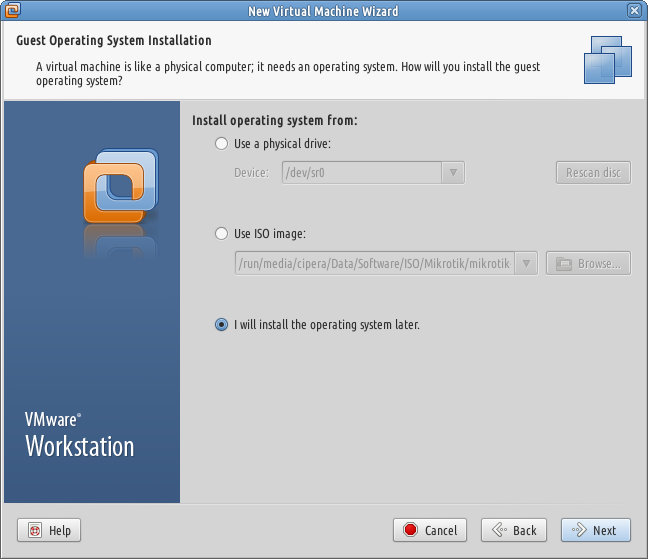 di bagian Guest Operating System pilih Linux version Other Linux 3.x Kernel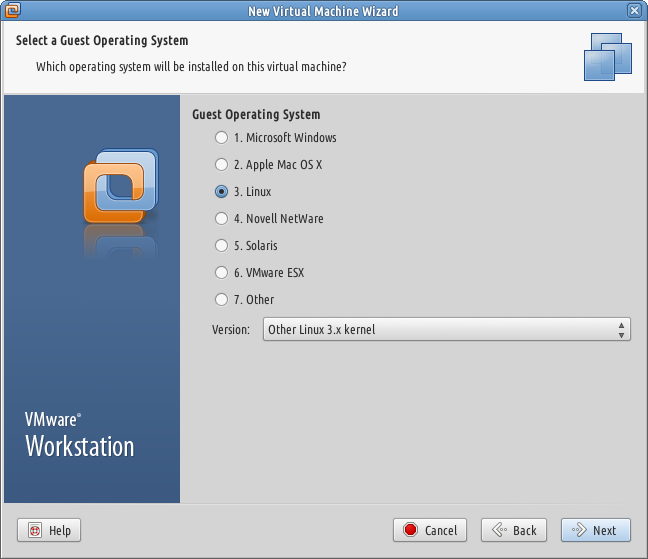 Di Virtual Machine name isikan Mikrotik5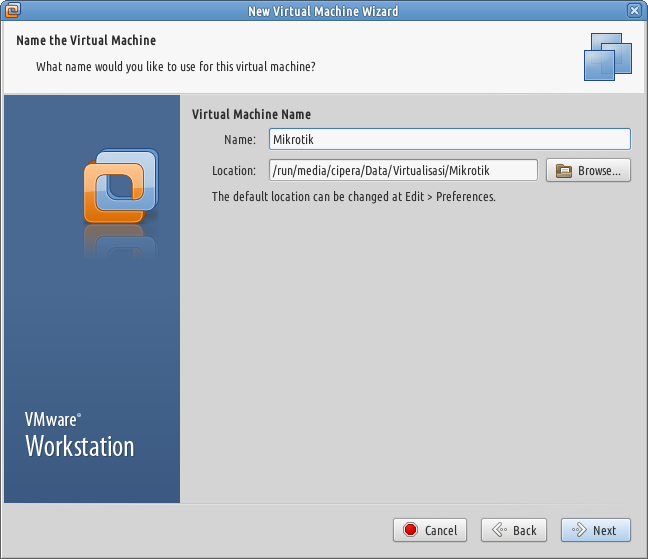 Disk Capacity biarkan nilai default, lalu klik Next.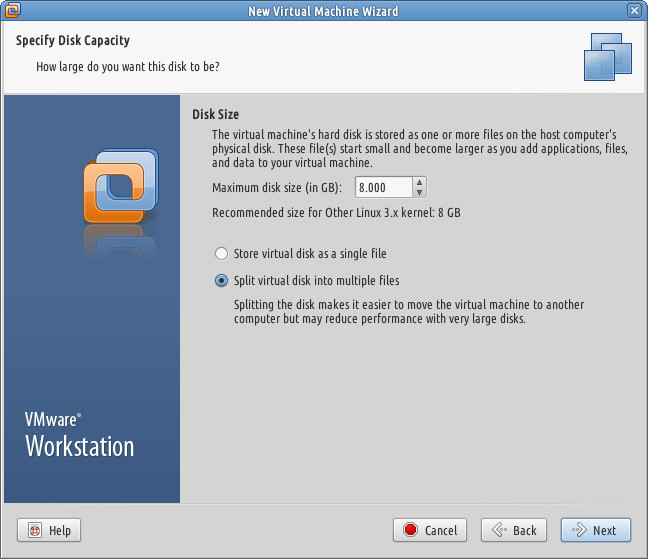 Akhiri dengan Finish.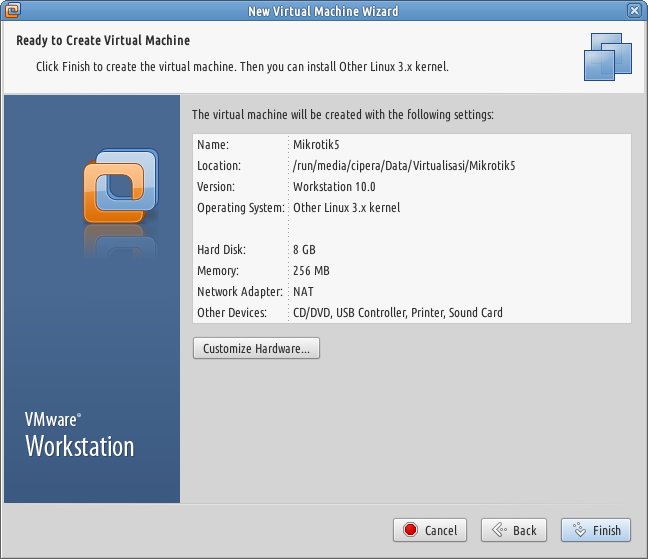 klik Close.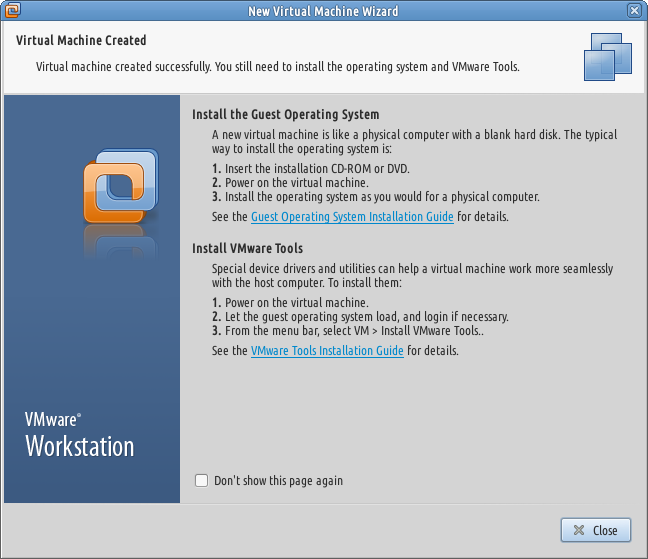 Di Mikrotik5 yang baru dibuat, klik Edit virtual machine settings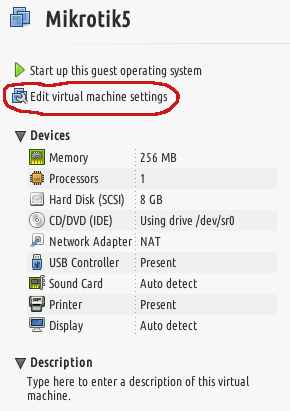 Klik Hardisk lalu klik Remove. Lalu klik Add > Hard Disk > IDE > Create a new virtual machine. Dibagian Disk size biarkan nilai default klik Next. Klik Finish untuk mengakhiri.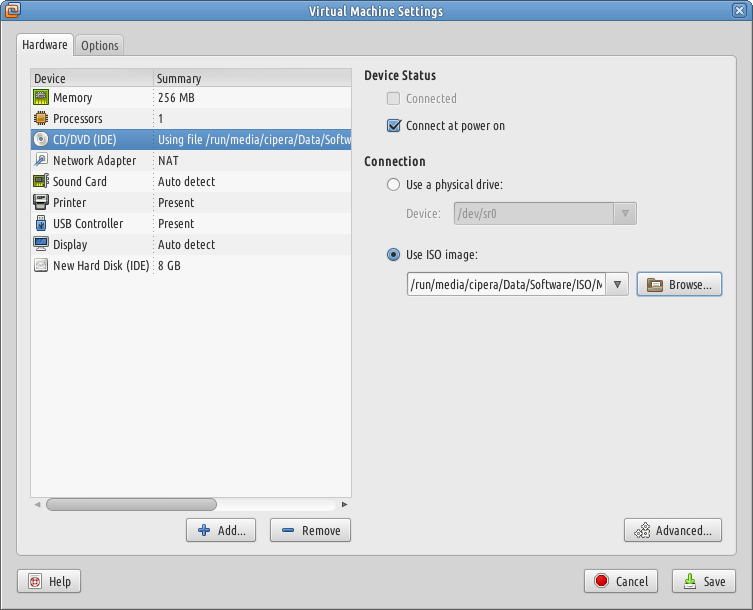 Kembali ke menu Setting yang awal, pilih CD/DVD (IDE), klik Use ISO Image kli browse pilih file iso Mikrotik yang tadi di download. Akhiri dengan save.
Untuk menjalankan Mikrotik klik di start up this guest operating system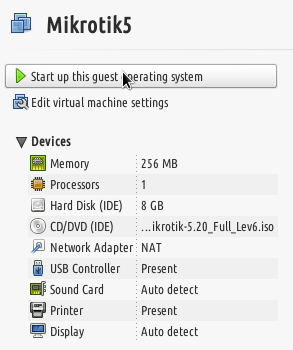 Tunggu beberapa detik sampai Mikrotik selesai di load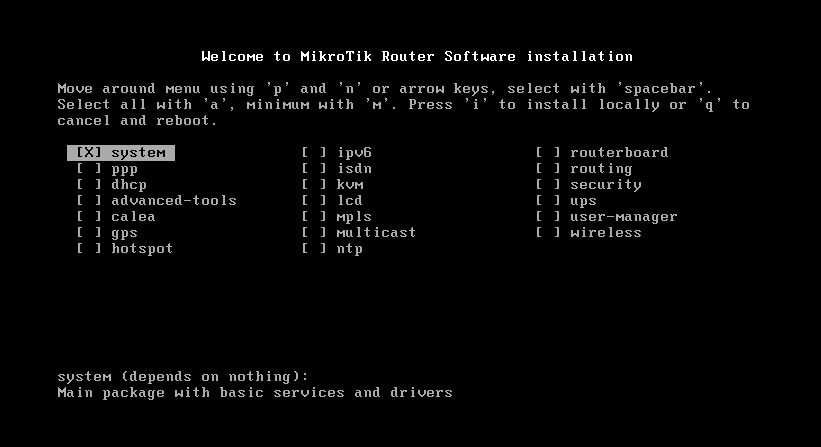 Tekan tombol a di keyboard untuk memilih semua software, lalu tekan i untuk menginstall. Pada pilihan
Do you want to keep old configuration [y/n] tekan n
Continue [y/n] tekan y
Tunggu sampai instalasi selesai dan muncul login Mikrotik 5.20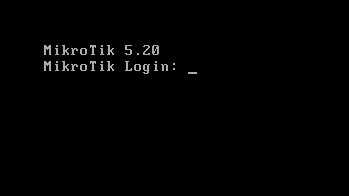 Konfigurasi Mikrotik di VMware akan berlanjut di tulisan selanjutnya.