Kenapa ngga langsung pake URL S3? Alasannya adalah S3 hanya di-serve dari satu lokasi, sedangkan Cloudfront menggunakan CDN yang ada di berbagai negara. Jadi lebih cepat diakses oleh orang yang berbeda negara/lokasi.
Bila sebelumnya anda belum membuat bucket S3, bisa dimulai dari situ. Untuk yang telah membuat S3 bisa langsung lompat ke Konfigurasi Cloudfront
1. Buat Bucket S3
Login ke Console AWS. Klik Create Bucket
1. Name and Region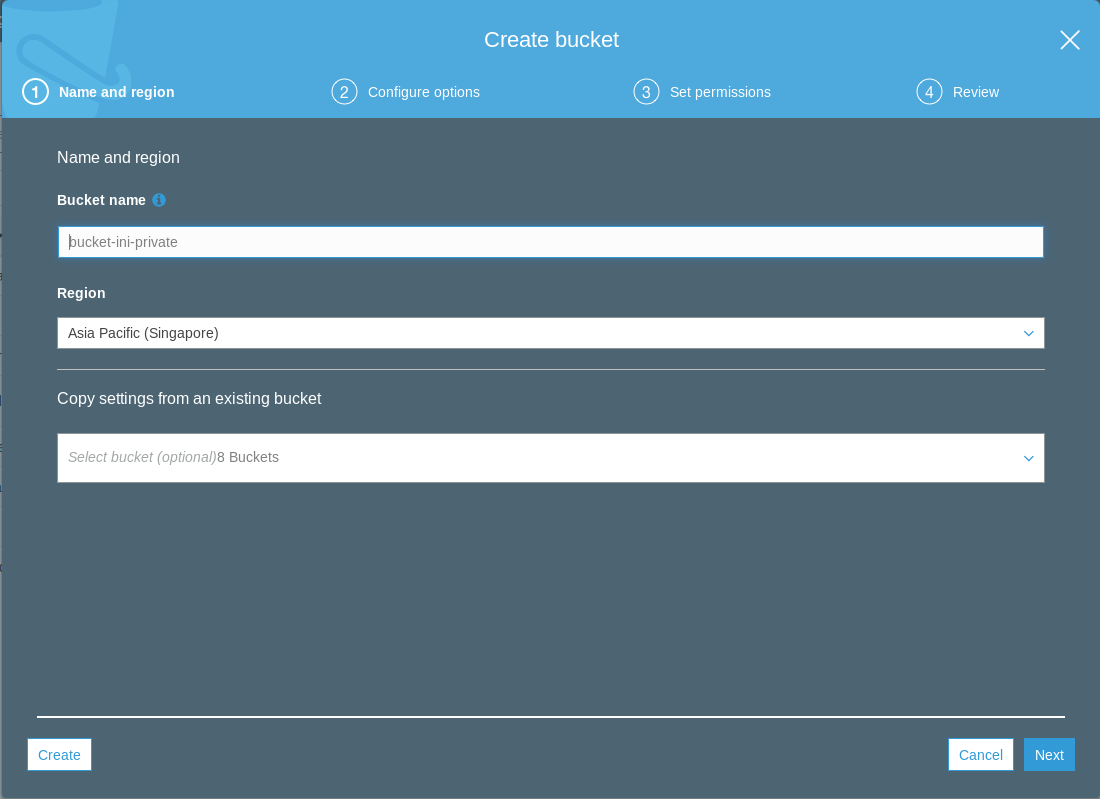 2. Configure Options
Biarkan default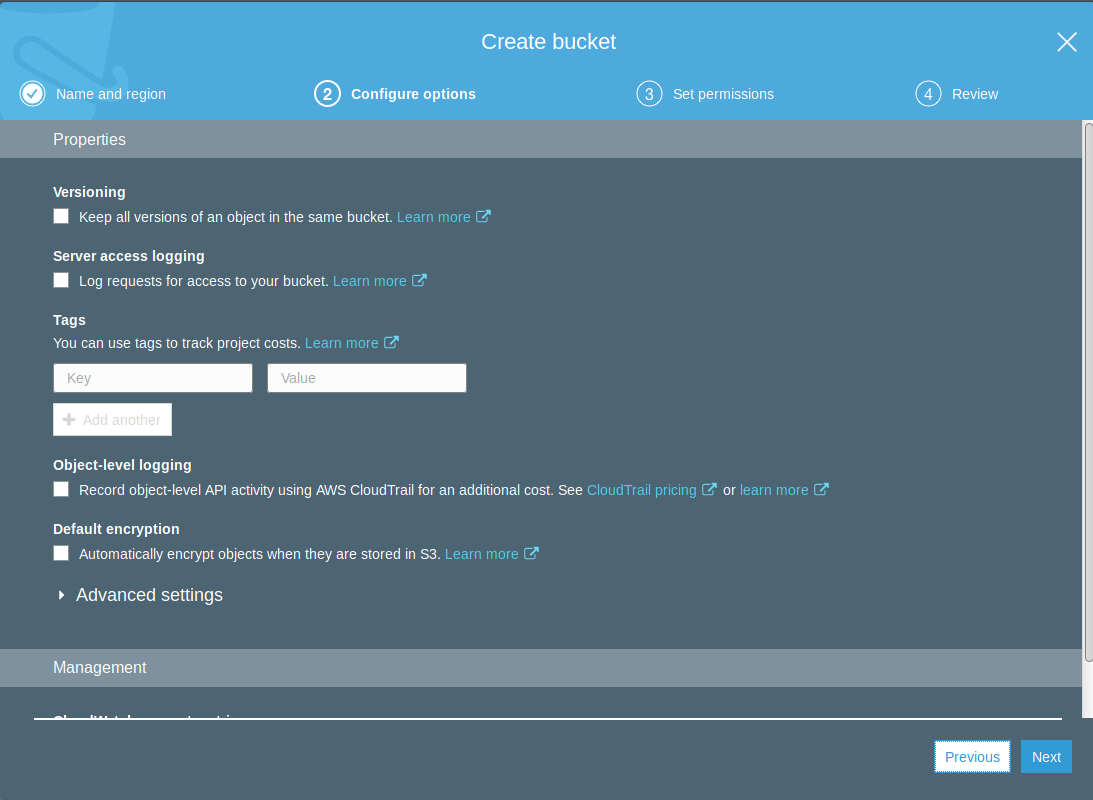 3. Set Permissions
Klik di Block All Public Access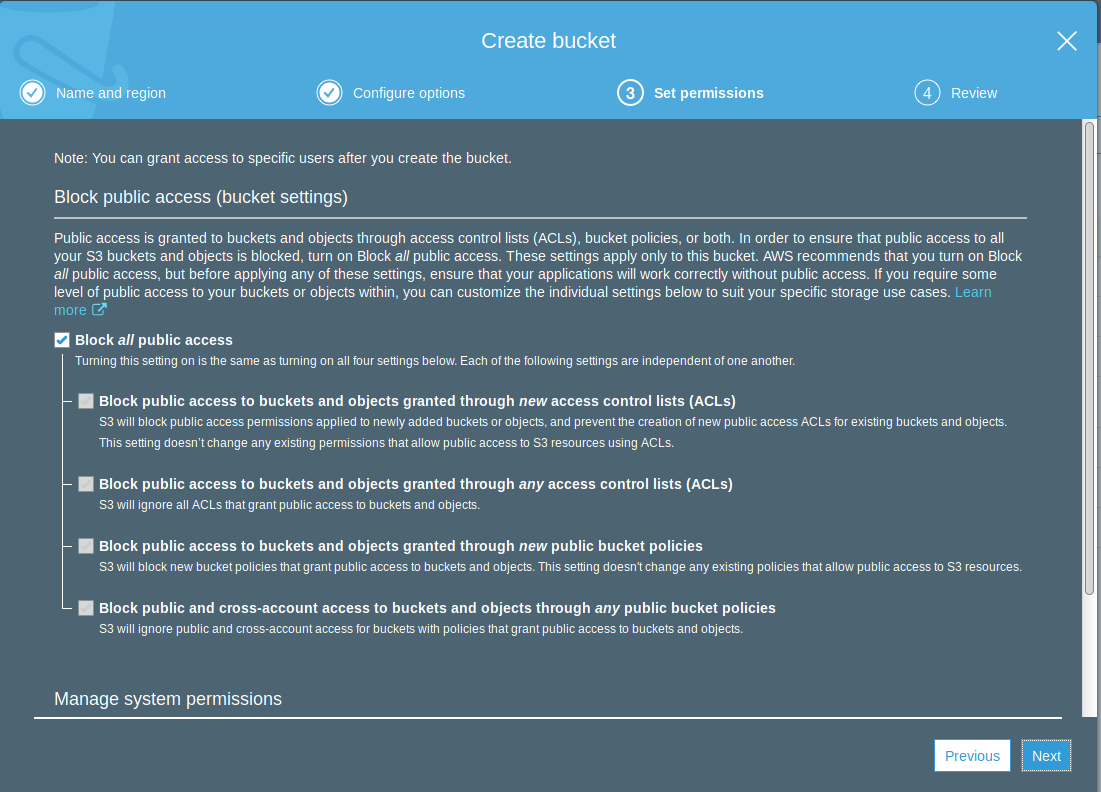 4. Review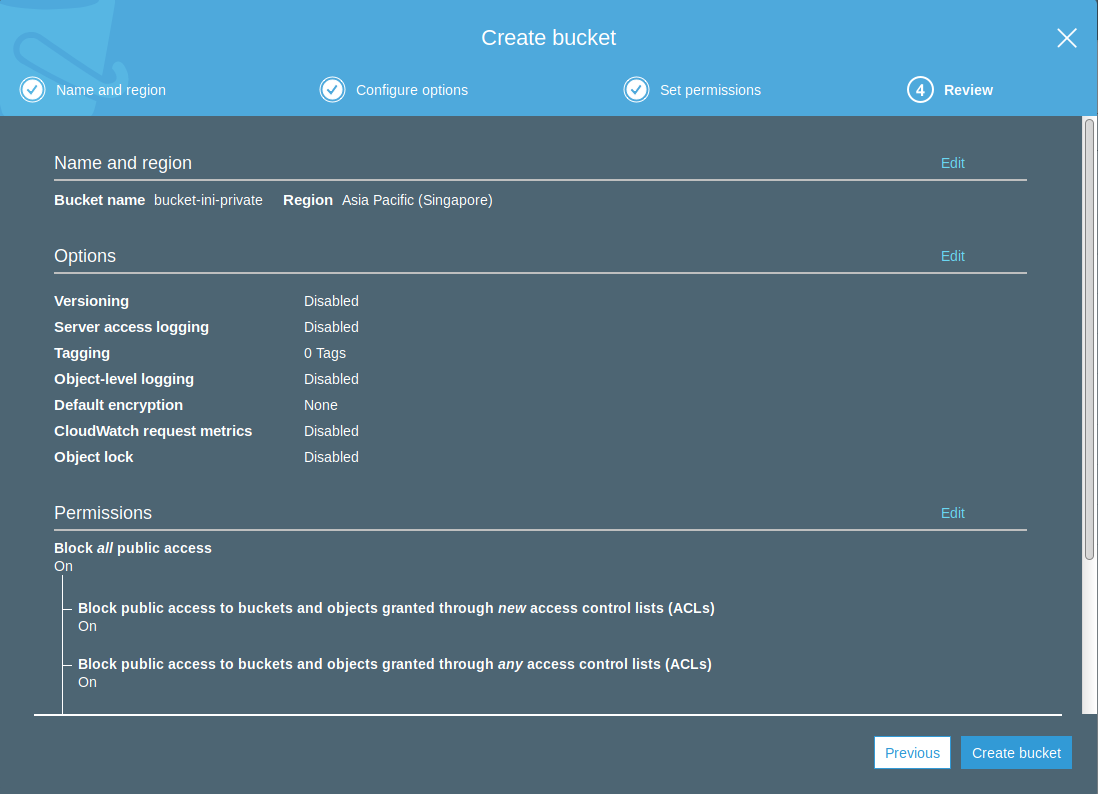 klik Create
2. Konfigurasi Cloudfront
Setelah bucket S3 jadi, sekarang kita buat cloudfront dari console cloudfront. Kalau di S3 istilahnya bucket, di cloudfront dinamai distribution.
klik Create Distribution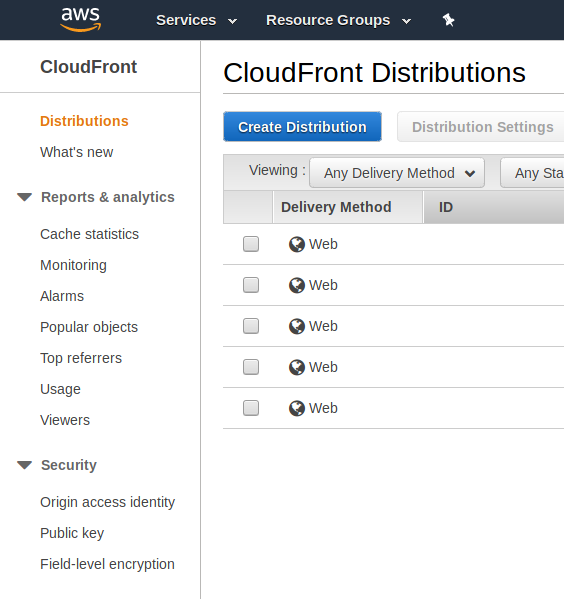 1. Delivery Method
di Delivery Method klik Get Started dibawah web, karena kita akan menggunakan untuk gambar.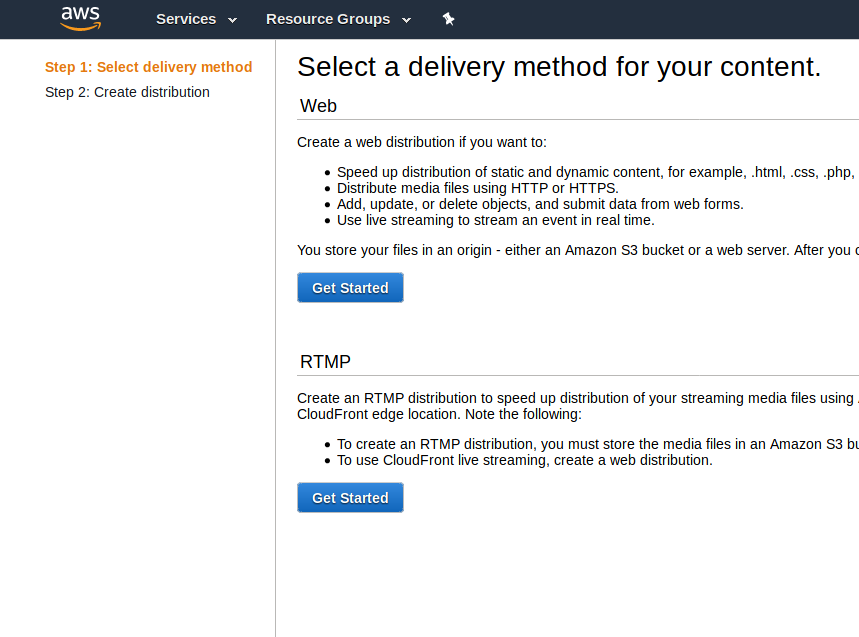 2. Create Distribution
Bagian yang perlu di isi, khusus untuk Origin Domain Name sesuaikan dengan nama bucket yang anda buat di S3.
Origin Domain Name : bucket-ini-private.s3.amazonaws.com
Restrict Bucket Access : Yes
Origin Access Identity : Create a New Identity
Grant Read Permissions on Bucket : Yes, Update Bucket Policy
Viewer Protocol Policy : Redirect HTTP to HTTPS (opsional)
Compress Objects Automatically : Yes (opsional)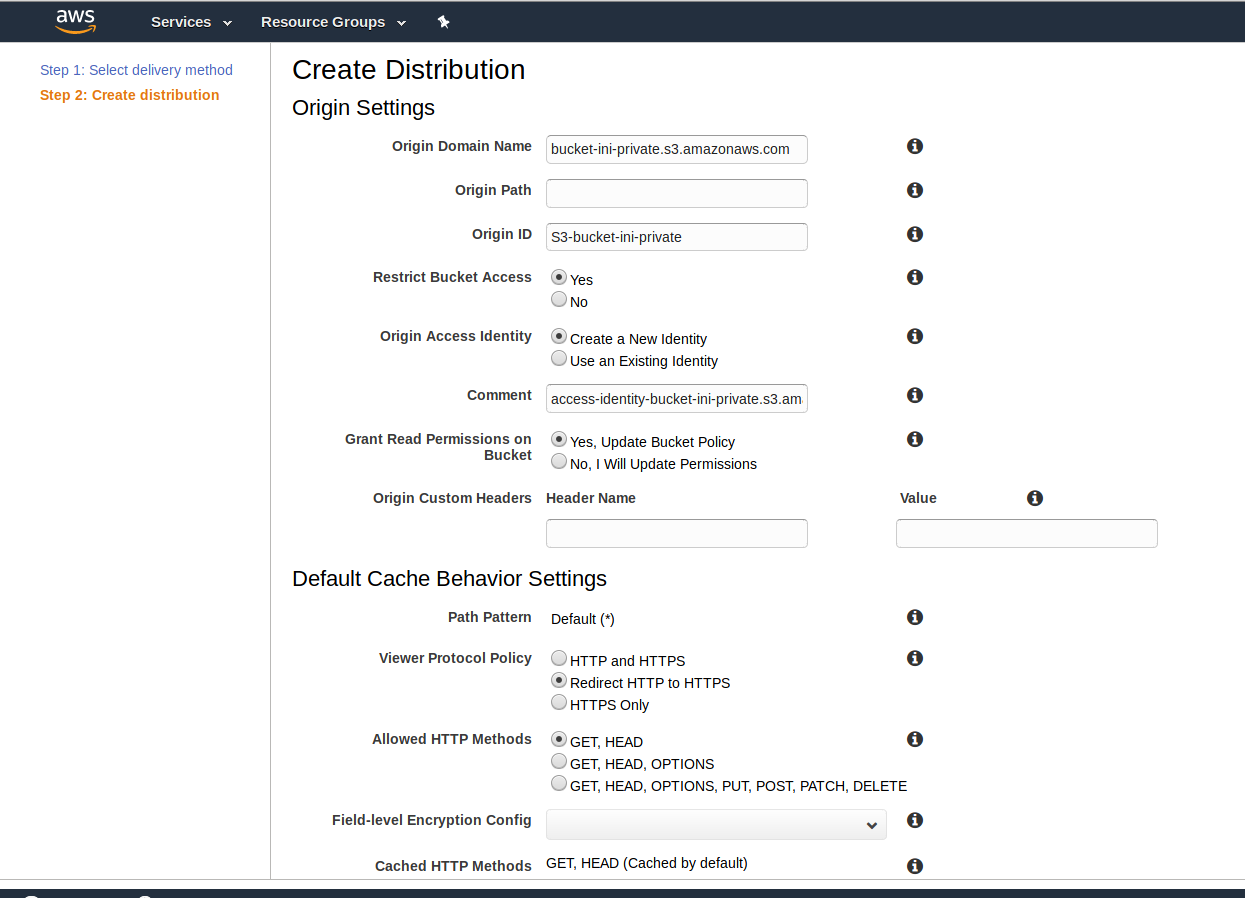 Untuk menggunakan domain anda sendiri, bisa mengisinya dibagian Alternate Domain Names, tapi tidak akan kita bahas disini.
Proses untuk pembuatan distribution baru ini bisa sampai 1 jam, statusnya bisa dilihat dengan mengklik menu Distributions