Beberapa versi belakangan Firefox merubah CTRL + TAB dari per TAB ke per Window dan menghilangkan CTRL + SHIFT + TAB. Bagi yang sudah terbiasa dengan alur tersebut dan lebih memilih menggunakan cara tersebut bisa merubah Firefox untuk menggunakan behaviour tersebut. Ada dua cara yang bisa digunakan satu versi mudah (GUI) satu lagi dengan cara Advance, ubah nilai value langsung.
Cara 1 : Menu Preferences
Buka menu Preference dengan mengklik menu Edit -> Preferences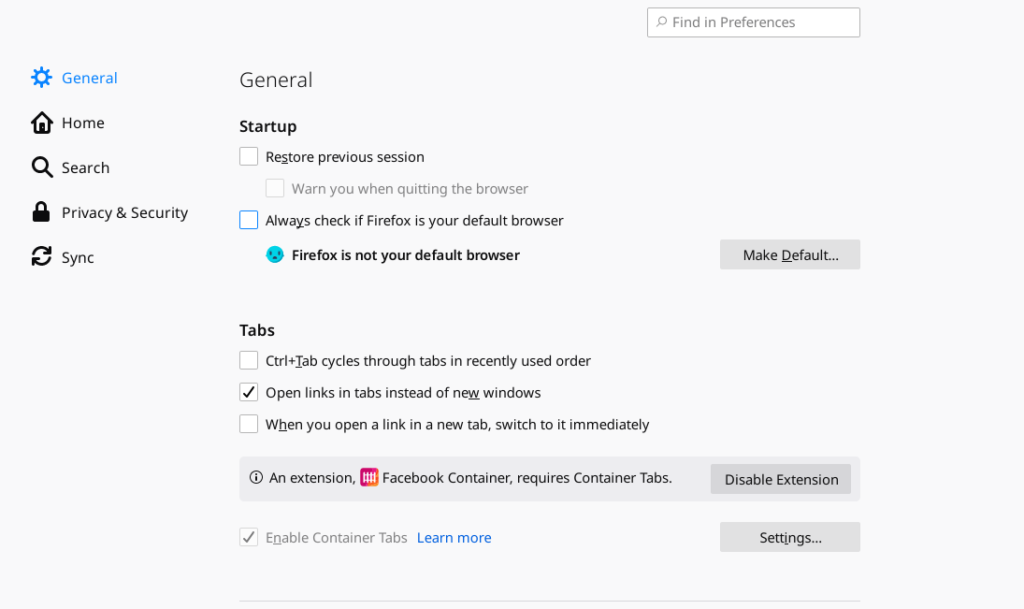 hilangkan tanda checklist di bagian Ctrl+Tab cycles through tabs in recently used order, sama seperti gambar diatas.
Cara 2 : Dari about:config
Ketik about:config di address bar Firefox, lalu tekan ENTER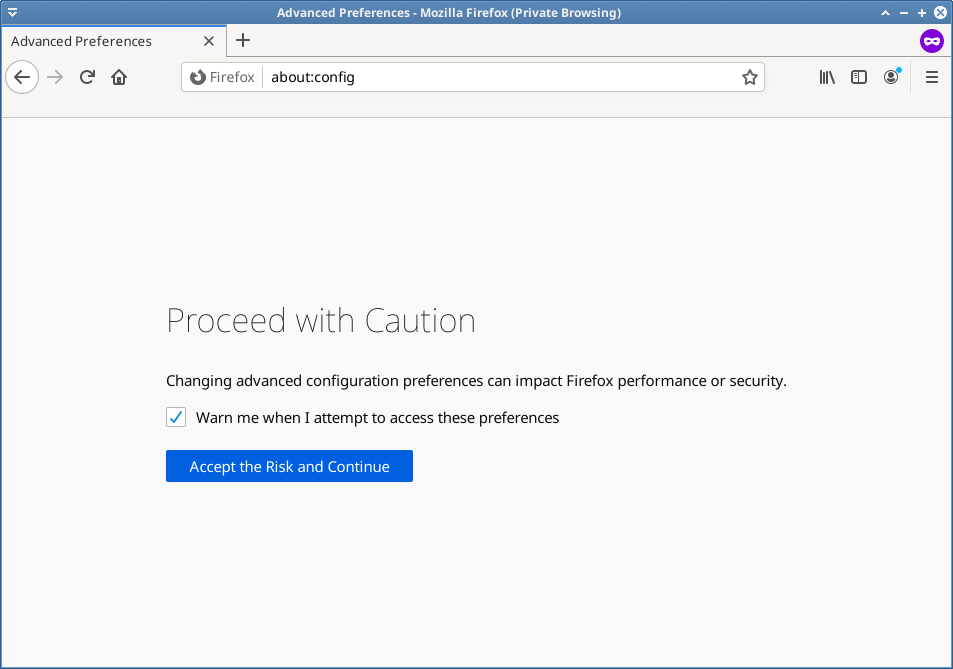 klik Accept the Risk and Continue
ketik browser.ctrlTab.recentlyUsedOrder di preference name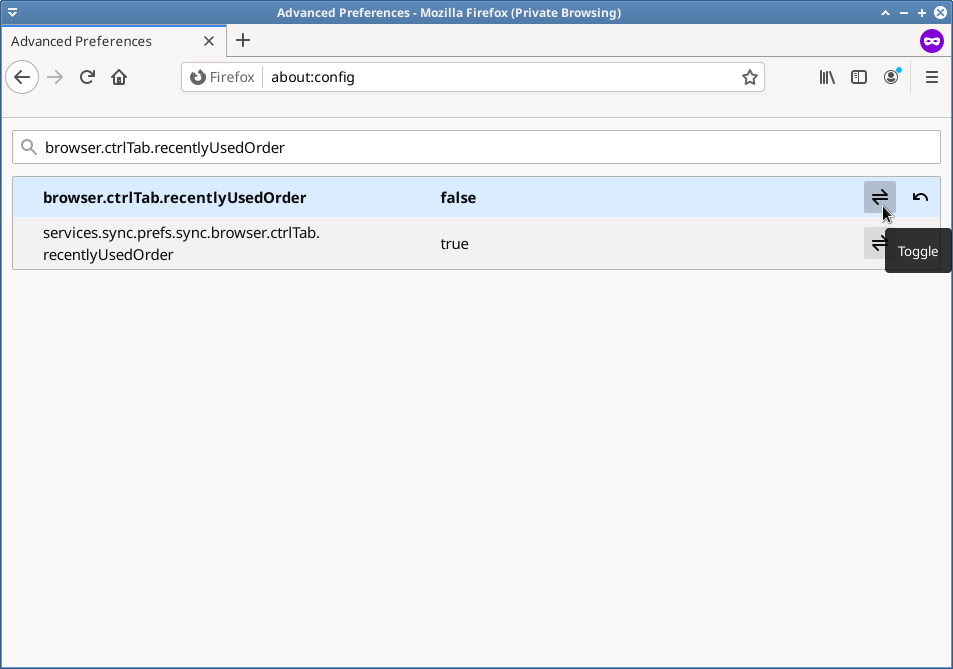 lalu klik toggle tombol disebelah kanan untuk mengubah nilainya menjadi False
kedua cara diatas mengubah nilai yang sama, jadi cukup menjalankan salah satu saja.