Ini error di SonarQube 8 bisa dibilang aneh bin ajaib, karena saya login sebagai Administrator tetapi statusnya masih error "You're not authorized to run analysis. Please contact the project administrator"



error tersebut muncul sewaktu upload hasil analysis menggunakan SonarScanner.
Seingat saya SonarQube memiliki permission Execute, karena sebagai Administrator pilihan tersebut saya skip. Cek log di /opt/sonarqube tidak ada indikasi yang menyatakan error tersebut, generate token-token baru sama aja hasilnya.
Akhirnya saya kembali ke pilihan awal, cek permission Execute Analysis. Klik menu Administration, pilih menu Security -> Global Permissions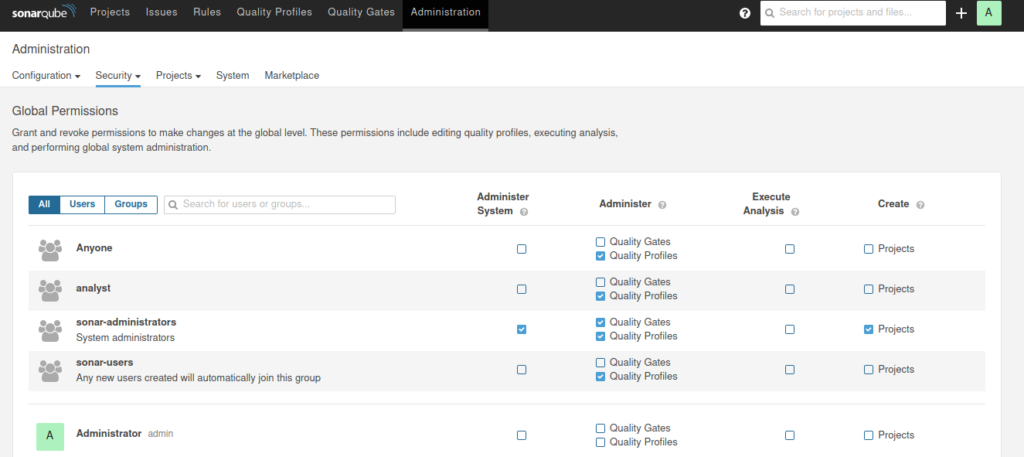 di user yang mau diberikan akses untuk upload hasil analysis centang di Execute Analysis.
Setelah memberikan tanda centang, coba jalankan kembali SonarScanner, harusnya sudah bisa mengupload data.